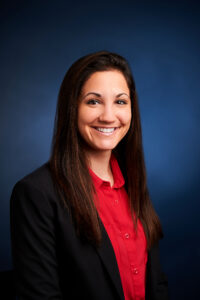 Elise H. Doyle joined Musi, Malone & Daubenberger, LLP in 2019. Originally from Chester County, Pennsylvania, Elise attended school out-of-state at Purdue University for her undergraduate degree. At Purdue, she majored in anthropology and minored in history, peace studies, and law & society. During her time at Purdue, Elise was a member of Phi Sigma Pi National Honors Fraternity.
After she earned her Bachelor of Arts degree, Elise worked as a court clerk for the Chester County Justice Center where she primarily clerked for juvenile court. After obtaining juvenile/criminal clerk experience, Elise went on to attend Duquesne University School of law.
During her time at Duquesne, Elise worked for the Honorable Anthony A. Sarcione of Chester County where she assisted with research, jury trial selections, and administrative work. She also worked for Duquesne's Juvenile Defender's Clinic. During this time, Elise represented numerous clients in Allegheny County's Family Division throughout their various court proceedings. Elise also worked for the Civil Law Project of the Women's Center & Shelter of Greater Pittsburgh where she assisted with various family law cases and Protection from Abuse cases.
Elise and her husband reside in Chester County and are excited to be back so they can spend time with family as Elise begins her next chapter at Musi, Malone & Daubenberger. Elise is the head of Musi, Malone & Daubenberger's Philadelphia criminal and civil forfeiture division. She is a member of the Pennsylvania Bar.