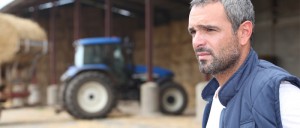 Were you or a loved one injured at work? Are you unsure what to do next? Do you know how the injury will affect you and your family? At Musi, Malone & Daubenberger, we utilize more than 30 years of legal experience to help our clients maneuver through these troubled times. 
We know that you probably have many questions, including how to pay your bills, where to get competent medical treatment and what to do if your workers' compensation claim is denied. These are difficult questions that need serious answers, and it is important to have someone you can trust on your side, fighting for your rights. 
Navigating the workers' compensation system in Pennsylvania isn't easy. In fact, in some situations, you may be entitled to more than just workers' compensation benefits. The line between workers' compensation benefits and personal injury claims can sometimes get blurred. Almost all employees who get hurt on the job in Pennsylvania are entitled to benefits under the Pennsylvania Workers' Compensation Act, regardless of fault. This means that you can likely collect whether the injury was your fault, your employer's fault or was caused by someone else. There are exceptions, however, including self-inflicted injuries and injuries caused while engaged in illegal activity, including illegal drug use or being intoxicated on the job. 
It is important to know, however, that personal injury claims ARE based on fault. You could have a personal injury case in addition to a workers' compensation claim if you were hurt due to the negligence of someone other than your employer. Your team at Musi, Malone & Daubenberger will help guide you through these questions. 
By law, businesses in Pennsylvania must have workers' compensation coverage in case an employee get hurt or becomes sick on the job. Benefits that are available to injured workers include: 
Medical care

 

Temporary total wage loss benefits

 

Temporary partial wage loss benefits

 

Specific loss benefits, such as the loss of a limb, hearing loss, and some scarring claims

 

Death benefits

 
How Do I Get Workers' Compensation Benefits in Pennsylvania?
You must report your work injury in Pennsylvania within 120 days of your injury or illness to be eligible to obtain workers' comp benefits. Filing a workers' comp claim can be a difficult process, and it is important that you have an experienced attorney on your side from the start. 
Who Decides If I'm Eligible to Get Workers' Compensation in Pennsylvania?
Your employer will make the initial decision to accept or deny your claim. If they deny it, your team at Musi, Malone & Daubenberger stands ready to take your case to court and get you the justice you deserve. Even if your employer accepts the claim, MM&D stands ready to make sure you get the maximum amount allowable under the law. 
Can I Choose My Doctor If I Am Injured on the Job in Pennsylvania?  
This is a tricky question that is not always easy to answer. Some employers try to imply tell you where to treat. Others give you a list of healthcare providers. Some give you no guidance at all. Again, this is why you need an experienced attorney to stand by your side and help you on the road to recovery. 
How Much Can I Get in Workers' Compensation Benefits in Pennsylvania and for How Long?  
In general, workers' compensation benefits are approximately two-thirds of your average weekly pay. Your benefits also include coverage for medical expenses related to your work injury. As for how long you can receive these benefits, each case is unique, and we are ready to give you advice particular to your injury and situation at work. 
What's our secret to our success? We work hard. We put in the hours, and we offer clients personalized attention. Your team at Musi, Malone & Daubenberger is easy to talk to. Feel free to call our experienced attorneys for an appointment. We will make the process as easy as possible!