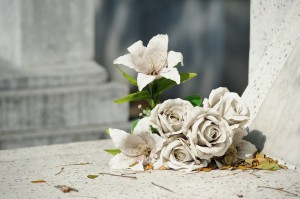 We offer our sincere sympathies to families that have lost a loved one in a workplace accident. Workplace safety has made forward progress, but sadly workplace accidents still lead to the death of workers. Pennsylvania Workers' Compensation death benefits are available to the surviving spouse, child, or other dependent family member of a worker that is fatally injured in a work–related accident or illness. It is important to consult with an experienced lawyer if you believe you are entitled to your loved one's death benefits. An experienced Pennsylvania Workers' Compensation lawyer will ensure that your rights are protected so you receive the maximum benefit available. Our distinguished attorneys at MM&D have decades of experience in workers' compensation law, including death benefit cases.
The level of benefits depends on the number of dependents who survived the injured worker and the relationship between the dependents and the worker. Dependents do not automatically receive workers' compensation death benefits merely because the worker received compensation benefits while living. Disability and death benefits are separate and any claim for death benefits must be pursued by the dependents of the deceased worker.
Eligible beneficiaries of death benefits are relatives of the deceased worker including a spouse, minor children, and/or a dependent adult child or parent. The employee must have died of an injury at work or occupational illness within 300 weeks of the date of the accident or the date of the last exposure to a health hazard on the job. Employers may challenge whether the death is really linked to a workplace accident, injury, or illness. Our seasoned attorneys used their knowledge and skill to prove a causal connection when a death occurs months or in some cases years after the original work injury took place.
For example, if a workplace injury requires surgery, and the person later dies from an infection, blood clot, or surgical complication, the employer's insurer will likely contest the death claim. We have an established network of trained experts who can examine the records and reports to testify that the death was related to the work injury.
Contact one of our seasoned attorneys for a consultation today
If your loved one was fatally injured at work contact one of our experienced workers' compensation attorneys for a consultation today at 610-891-8806.
var _gaq = _gaq || [];
_gaq.push(['_setAccount', 'UA-33686248-1']);
_gaq.push(['_trackPageview']);
(function() {
var ga = document.createElement('script'); ga.type = 'text/javascript'; ga.async = true;
ga.src = ('https:' == document.location.protocol ? 'https://ssl' : 'http://www') + '.google-analytics.com/ga.js';
var s = document.getElementsByTagName('script')[0]; s.parentNode.insertBefore(ga, s);
})();