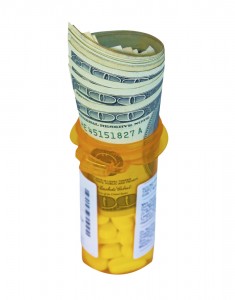 If you are injured at work or if you have been diagnosed with a work-related illness, it is important to know what your rights are and what you may be entitled to. Based upon your injury or illness, you may be eligible to receive medical treatment. The costs of your medical treatment can mount quickly, and if your employer refuses to pay, you could be left holding the bill. For that reason, the experienced team of workers' compensation attorneys at Musi, Malone & Daubenberger are here to help.
If you have incurred medical expenses that are "related" to your work injury, and those expenses are both "reasonable" and "necessary", then it is the responsibility of your employer and their workers' compensation insurance carrier to pay for those medical expenses. Once your claim is accepted, you should not have to make any co-payments or pay any other fees related to treatment for your work injury. If you do, you may have legal recourse.
Unfortunately, there may be other instances where your employer disputes whether your medical treatment qualifies as "reasonable", "necessary", and "related" medical expenses. In these cases, you want an attorney on your side that knows the workers' compensation system inside and out.
The attorneys at Musi, Malone & Daubenberger have decades of experience handling all types of medical benefits cases, both on the employee's and employer's side. This unique perspective allows our skilled attorneys to anticipate potential arguments from the other side, which puts you in a better position to bring a successful claim. Additionally, we have affiliations with topnotch medical professionals throughout the region. These connections can help you get access to the treatment you need. The combination of our knowledge of the workers' compensation system and the related law, as well as the availability of our extensive resources makes Musi, Malone & Daubenberger the right choice to handle your medical benefits matter.
If you or a loved one are having difficulty receiving treatment for a work-related injury, you may have legal recourse. The attorneys at Musi, Malone & Daubenberger are here to help. With years of extensive experience serving and protecting workers throughout the region, you can rely on us to get you the help you deserve. We pride ourselves in our ability to resolve workers' compensation concerns as promptly and efficiently as possible. Call the attorneys at MM&D today for all of your workers' compensation needs.
var _gaq = _gaq || [];
_gaq.push(['_setAccount', 'UA-33686248-1']);
_gaq.push(['_trackPageview']);
(function() {
var ga = document.createElement('script'); ga.type = 'text/javascript'; ga.async = true;
ga.src = ('https:' == document.location.protocol ? 'https://ssl' : 'http://www') + '.google-analytics.com/ga.js';
var s = document.getElementsByTagName('script')[0]; s.parentNode.insertBefore(ga, s);
})();