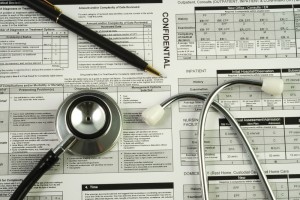 A serious workplace injury can result in more than just physical pain. An injury on the job may make it difficult if not impossible for you to continue working. If your income is the sole income for your household, this can cause a lot of stress and worry. If you are paid an hourly rate or do not have paid leave, you and your family could encounter serious financial difficulties. Our attorneys at MM&D can help you understand your wage loss benefits to ensure you receive the fair compensation to which you are entitled.
The Pennsylvania Workers' Compensation Act provides wage loss benefits for individuals who are injured at work and unable to continue working, either temporarily or permanently, due to a injury or illness related to your employment. In many situations, injured individuals are also eligible for Social Security disability benefits or other wage loss benefits. The overlap of these benefits can be confusing for individuals who are inexperienced with workers' compensation laws and Social Security laws.
During your period of work-related disability, you are entitled to receive wage loss benefits equal to two-thirds of your pre-injury average weekly salary up to a statutory maximum. Low wage or part-time workers may receive more than two-thirds of their pre-injury wages. However, when a worker is collecting other wage benefits, in addition to their workers' compensation benefits, the injured worker may only be eligible for partial wage loss benefits. Other wage benefits may include social security, unemployment, severance, and/or pension benefits. You may also be entitled to wage loss benefits even if you never missed time from work. If your work injury results in you making less money, you may be entitled to partial disability benefits. When calculating wages, your employer or its insurance carrier must take into account wages from all sources of employment, and include overtime and bonuses.
At MM&D, our skilled workers' compensation attorneys lay out your options and work with you so you know which type of benefits you may be eligible to collect. Our attorneys represent the best interests of our clients, collaborate with their doctors, handle insurance companies, and work together with union reps to make sure that the process goes as efficiently as possible. We know that a serious injury can leave you feeling uncertain and unable to care for your family. We work hard to get the wage loss benefits you deserve.
Contact one of our seasoned attorneys for a consultation today
If you were injured at work contact one of our experienced workers' compensation attorneys for a consultation today at 610-891-8806.