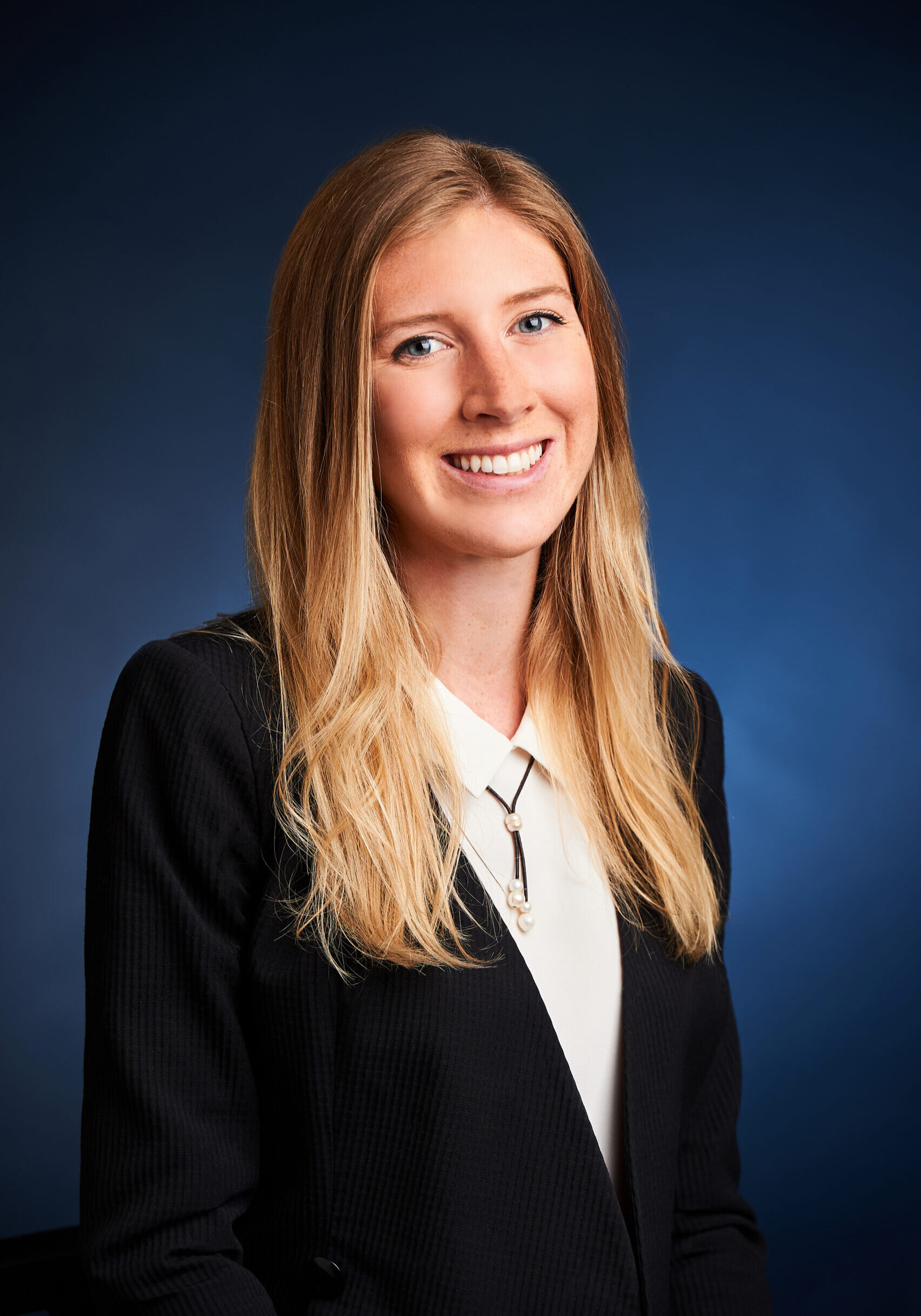 Ashley Blackburn is an associate attorney at Musi, Merkins, Daubenberger & Clark. Ashley began her career with a concentration in Estate Planning and Administration. Ashley currently focuses her work on construction law litigation.
Ashley graduated from South Walton High School, Santa Rosa Beach, Florida in 2009 and attended Flagler College in Saint Augustine, Florida, where she earned her bachelor's degree in Business in 2013.
Prior to attending law school, Ashley worked in Human Resources. Ashley then went on to attend Widener University Delaware Law School, were she was an Articles Editor for the Delaware Journal of Corporate Law. Ashley graduated Summa Cum Laude, second in her class, with pro bono distinction in 2019.
Throughout her law school career, Ashley interned with MMD&C. Additionally, Ashley served as a judicial intern for the Honorable Kent Jordan on the United States Court of Appeals for the Third Circuit where she provided extensive legal research and analysis and assisted in drafting and editing bench memoranda.
Ashley also provided pro bono services for a post-disposition juvenile advocacy program for the Office of Defense Services.
Ashley lives in Chester County, Pennsylvania with her husband and two young daughters.