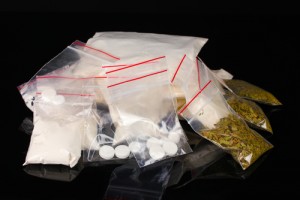 If you have recently been arrested or are currently under investigation by a local or federal agency for a suspected drug offense, it is in your best interest to immediately speak to a legal team that has extensive knowledge in the area of criminal defense. Whether you find yourself in the face of drug possession, charges of trafficking, or charges of drug distribution, you will need the most aggressive defense. In the state of Pennsylvania, prosecutors and law enforcement take drug crimes very seriously and issue harsh consequences for those in violation of the law.
With meticulous preparation and exhaustive research, the legal team at Musi, Malone & Daubenberger will work tirelessly to treat each case as if it were going to be taken to trial. We understand that each case has unique nuances and circumstances that can never be treated with generalized solutions. If you choose to secure the legal assistance of someone from our firm, you can breathe easier knowing that you will never be subjected to detached, apathetic advice. Instead, you will work with a lawyer that is responsive and compassionate.
We believe strongly in giving personalized, tailor-made solutions, and if you secure our legal assistance, you can be confident that you will receive absolutely nothing less than our very best effort. We pride ourselves on our intimate, personalized touch for every case, and consider it our duty to be an ally to our clients in times of need. We will pursue every available legal path with an aggressive, tenacious touch, never daunted by how complex a case may appear. You can be confident that when you secure our assistance that you will be given the legal service you deserve.
var _gaq = _gaq || []; _gaq.push(['_setAccount', 'UA-33686248-1']); _gaq.push(['_trackPageview']);
(function() { var ga = document.createElement('script'); ga.type = 'text/javascript'; ga.async = true; ga.src = ('https:' == document.location.protocol ? 'https://ssl' : 'http://www') + '.google-analytics.com/ga.js'; var s = document.getElementsByTagName('script')[0]; s.parentNode.insertBefore(ga, s); })();