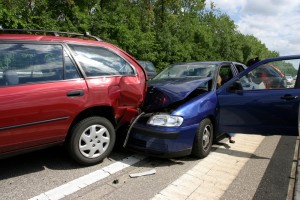 The aftermath of a car, truck, or other accident can leave you and your family searching for answers. How serious are my injuries? How will I pay for my medical bills? Will insurance cover the damages? At Musi, Merkins, Daubenberger & Clark , we are here to help answer these and any other questions you may have after being involved in an accident. You have enough to worry about after being in an accident, so you can rest assured knowing that there is absolutely NO FEE unless we succeed in recovering damages on your behalf.
According to the Pennsylvania Department of Transportation, in 2018 there were over 128,000 reported traffic accidents in Pennsylvania alone. These accidents resulted in thousands of injuries and hundreds of unfortunate deaths to both drivers and passengers. Many of these accidents are of no fault to the injured driver, but are instead the result of negligent, reckless, distracted, or under the influence driving by others. As the injured party, you may be left with little help, as the insurance companies could seek to settle your claim for much less than it is actually worth. You may attempt to settle your injury claim with the insurance company as quickly as possible without an attorney, which is a mistake. What you may have considered to be a simple fender bender with no apparent injuries immediately following the accident could develop into more serious injuries as time goes by. That is why it is vital that you contact the personal injury attorneys at MMD&C before speaking with the insurance companies. We know the law, we know your rights, and we have your best interests in mind. Additionally, we have affiliations with topnotch accident reconstructionists and private investigators, many of whom are retired police officers and FBI agents.
With our extensive resources and team of knowledgeable attorneys on your side, you can focus on your health while we focus on securing a maximum recovery for your injury. By contacting MMD&C immediately after your accident, our attorneys can get right to work. Pennsylvania imposes strict limitations on personal injury claims, so it is important that you act quickly to preserve your rights. Most car accident cases actually settle before getting to court, and once our attorneys are on the case, we can protect you from predatory insurance companies during settlement negotiations. If the insurance company is unwilling to give you the money you deserve, we are prepared to take them to court. Our attorneys have decades of experience litigating car accident cases and the skills necessary to fight for you.
If you or someone you know has been injured in a car accident and is searching for answers, the only answer you need is MMD&C. Contact our personal injury attorneys today for a consultation, and let us get you the help you deserve.