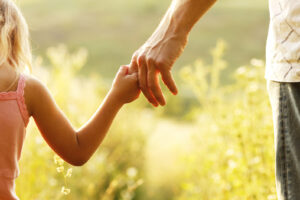 In the unfortunate event that a child is reported and suspected to be neglected or abused, the Pennsylvania Department of Human Services (DHS) may intervene if it believes the child is dependent upon the state for proper care. In such instances, DHS would open a case for the child before implementing a safety plan to ensure the child's well–being. In most cases, the ultimate goal is for the child to be reunited with his or her parents, but DHS may permanently separate the child from the parents if it is deemed necessary for the child's welfare, safety and/or health. As part of a child's safety plan, the child is generally placed in the care of the next of kin. When the child has been in DHS custody for approximately 12 months, then DHS may seek to terminate the parents' rights to the child if the safety plan has not been completed.
Different counties throughout the region use different names for the various agencies that handle children and youth/dependency actions. In Delaware County, such actions are handled by Children and Youth Services (CYS), while they are handled by Children, Youth & Families (CYF) in Chester County, and the Department of Human Services (DHS) in Philadelphia. The names of these agencies may differ, but they all follow a similar process and share similar focus. Again, the preferred outcome in children and youth/dependency actions is that the child is ultimately reunited with his or her parents. Although the main goal is to reunify the family, the Court must still weigh that interest against the best interests of the child. If, after a thorough review of any factors affecting the child's physical, intellectual, moral and spiritual well-being, the Court determines that it is not in the child's best interest that he or she not be reunited with their family, the Court may terminate the parents' parental rights to the child.
At Musi, Merkins, Daubenberger & Clark, we understand that issues surrounding your children, their well-being, and the potential of losing your parental rights can be very difficult and stressful to handle. It is important to remember, however, that the Court is willing to work with you and ultimately wants to reunite children with their parents. That is where the expertise of MMD&C comes in. The experience of our family law attorneys will help to guide you through the legal process, as we work with the Court on your behalf, all towards the same goal of reuniting you and your family.
Contact Musi, Merkins, Daubenberger & Clark today to discuss your children and youth/dependency actions.