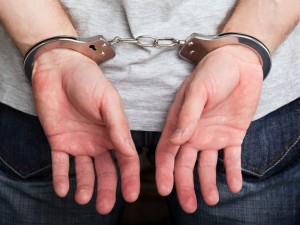 Recently Arrested with A Criminal Charge? Protect Yourself with An Aggressive Defense Attorney
When charged with a crime, people face the possibility of going to jail in addition to other sanctions and penalties, so it is important to contact a strong criminal defense attorney as soon as possible. MMD&C attorneys have the knowledge and experience on many types of felony and misdemeanor crimes including: DUIs, drug crimes, sex offenses, theft, and burglary.
If you are in need of a criminal defense attorney contact one of our seasoned attorneys/former District Attorneys for a consultation today at 610-891-8806.
After being charged with a crime there is fear about potential consequences, your job, and your future reputation. However, just because you are charged with a crime, does not mean you will be convicted. The single most important decision you will make after you are charged is deciding is who is going to defend you in a court of law. An aggressive criminal defense lawyer deals with victims and police, gathers information from independent and/or prosecution witnesses, analyzes discovery, hires and manages investigators, files and litigates motions, and tries bench and jury trials. A seasoned defense attorney also negotiates with prosecutors often arranging for reduced charges or lesser sentencing, finds alternatives to prison, and formulates case dispositions tailored to a client's specific needs. Depending on the type of charge and the circumstances there may be a strong argument that a defense attorney can present. The prosecution is required to prove every element of the crime beyond a reasonable doubt. An experienced defense attorney can poke holes in the prosecution's argument to raise reasonable doubt or present an affirmative defense.
At MMD&C our attorneys investigate each element of each individual charge for each unique case. The most effective defense strategies depend on the specific details of the case and the lawyer's ability to investigate which is why it is imperative to contact our attorneys as soon as possible after a charge. We act fast to preserve valuable evidence that the prosecution may attempt to get thrown out. Our attorneys thoroughly research case law, procedural law, and statutes relevant to our client's specific case to stay up to date on the best arguments and defenses.
MMD&C recognizes that finding the best and the most experienced criminal defense lawyer is essential. Attorneys at MMD&C have extensive knowledge and experience in criminal law. Our attorneys will make your side of the story known and present evidence that is most favorable to you and your case. You will want to contact a defense attorney quickly, and MMD&C has a former Assistant District Attorney on staff and a former criminal division judicial clerk. Our attorneys are the ones who get the most respect from the prosecutor's office and your judge.
Contact one of our seasoned attorneys for a consultation today.
If you have been criminally charged, do not hesitate to get legal help right away. Call MMD&C attorneys at 610-891-8806 to schedule a consultation.
At Musi, Merkins, Daubenberger & Clark, we recognize that finding the most experienced criminal defense attorney is vital to the success of your defense. Our team of criminal defense attorneys includes a former Assistant District Attorney on staff, as well as a former criminal division judicial clerk. When our attorneys step into the courtroom, we are the ones who get the most respect from the prosecutor's office and the judge handling your case. We also have affiliations with topnotch private investigators, many of whom are retired police officers and FBI agents. These connections can play a pivotal role in your case. 
In your time of greatest need, it's important to have the right people by your side. If you need an experienced criminal defense attorney, call Musi, Merkins, Daubenberger & Clark right away for a free consultation.