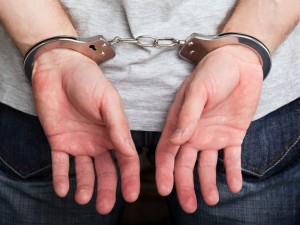 When you have been charged with a crime, your world can be turned upside down. The threat of jailtime, in addition to other sanctions and penalties can be daunting. You need to find an attorney, and you need to find one fast, but choosing the wrong attorney could have serious consequences. If you are represented by a poor attorney, you are jeopardizing your future. The experienced criminal defense attorneys at Musi, Malone & Daubenberger know the ins and outs of the criminal justice system and will stop at nothing to get you the justice you deserve. 
The first few hours following an arrest can be crucial to the success of a criminal defense case. Without proper representation, law enforcement could potentially violate your rights without you even knowing it. The criminal defense attorneys at Musi, Malone & Daubenberger will staunchly protect your rights and shield you from law enforcement, as they pry for information they may not be entitled to. We recognize what separates a good criminal defense attorney from a great one, and having the right one on your side can be the difference between serving jailtime or walking free. A good criminal defense attorney may simply question witnesses in court and make a solid argument. A great criminal defense attorney goes above and beyond. At MM&D, we deal with victims and police, gather information from independent and/or prosecution witnesses, analyze discovery, hire and manage investigators, files and litigate motions, try bench and jury trials, negotiate with prosecutors to arrange for reduced charges or lesser sentencing, find alternatives to prison, and formulate case dispositions tailored to a client's specific needs.  
At Musi, Malone & Daubenberger, we recognize that finding the most experienced criminal defense attorney is vital to the success of your defense. Our team of criminal defense attorneys includes a former Assistant District Attorney on staff, as well as a former criminal division judicial clerk. When our attorneys step into the courtroom, we are the ones who get the most respect from the prosecutor's office and the judge handling your case. We also have affiliations with topnotch private investigators, many of whom are retired police officers and FBI agents. These connections can play a pivotal role in your case. 
In your time of greatest need, it's important to have the right people by your side. If you need an experienced criminal defense attorney, call Musi, Malone & Daubenberger right away for a free consultation.