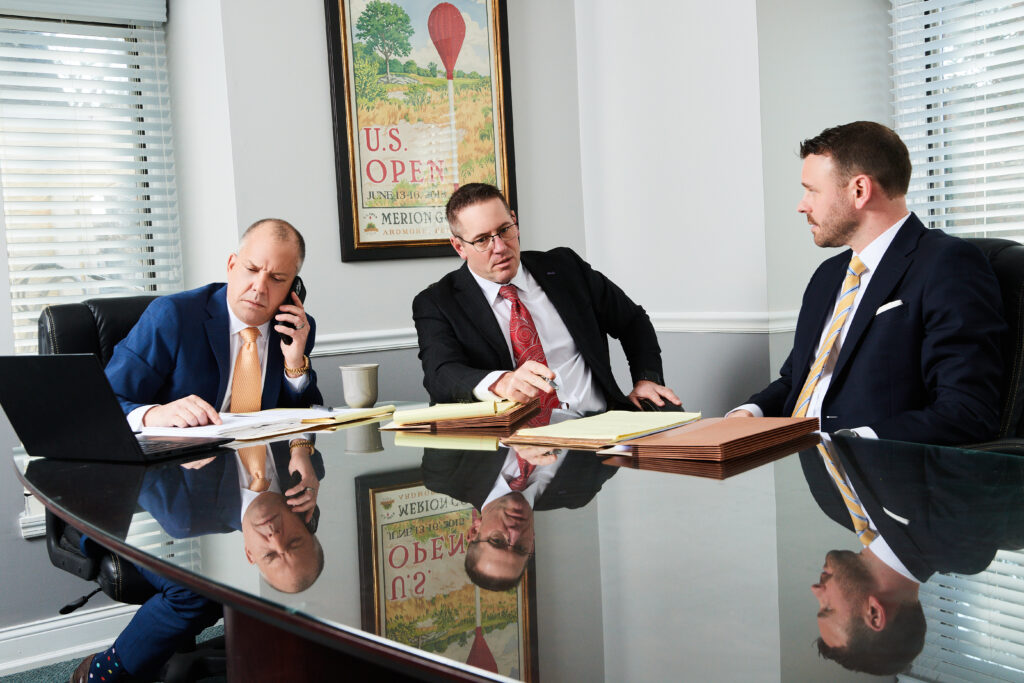 Not all legal battles are fought in the courtroom. In many cases, the parties involved can resolve their disputes prior to the start of litigation. By resolving an issue before a case goes to court, both parties can save valuable amounts of time and money, which is particularly important in the construction industry. The attorneys at Musi, Merkins, Daubenberger & Clark appreciate the importance of keeping your project on schedule, which is why we pride ourselves in bringing all matters to a resolution as expeditiously and in the most cost-effective manner possible.
Typical methods of alternative dispute resolution (ADR) used prior to litigation include the drafting of demand letters, mediation, arbitration, neutral evaluation, and settlement negotiations. In some instances, construction contracts or real estate contracts will even include an ADR clause that defines which method(s) are available to the parties in the event of a future dispute. If you are a contractor or subcontractor and you are not being paid on time, you may decide to draft and send a demand letter to your customer. Similarly, if you are a commercial or residential property owner and have tenants who have not been making timely payments, a similar demand letter may be beneficial. This may be a more effective way to notify all the parties involved, showing them that they owe payment and you mean business.
All the parties involved may find it advantageous to resolve any disputes prior to engaging in litigation. The largest and probably most common reason parties opt for ADR, particularly in the construction industry, is that it is a much faster and more cost-effective method of dispute resolution than a typical court case. By cutting down on the time it takes to resolve any issues, ADR allows the parties to get back to work on what really matters: your construction project. This is also true in the commercial real estate realm where it is advantageous to both parties to allow the tenant's business to continue so that revenue may be generated, allowing rents to be paid or escrowed and obligations to be met, pending the resolution of the lease disputes. Another potential benefit of ADR is that it can help to save business relationships and protect parties from burning bridges as they might during prolonged litigation. The construction industry is built on relationships and the importance of multiple parties all working together towards the same goal. ADR can be a great tool for parties to come to an agreeable resolution, preserve business relationships, and continue to move forward with their projects in a timely manner.
The experienced construction attorneys at MMD&C represent general contractors, subcontractors, developers, property owners, suppliers, etc., and we work together with our clients through every step of their project. Should a dispute arise, our team of attorneys has decades of experience handling all types of construction-related and real estate issues. We understand the need to keep your project on schedule, which often means keeping it out of the courtroom. If you have an issue with your project that needs resolving, or any other construction law or real estate needs, contact the attorneys at Musi, Merkins, Daubenberger & Clark today.