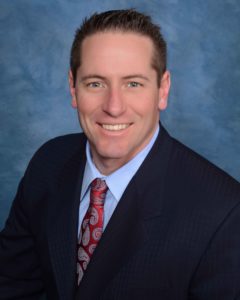 Richard C. Daubenberger has been with Musi, Merkins, Daubenberger & Clark since 2001.  Mr. Daubenberger concentrates his practice in the areas of criminal and juvenile defense, specializing in drug and narcotic cases.  Mr. Daubenberger has been retained as an expert in the area of Delaware County Criminal Defense and has appeared as a legal commentator on NBC.
As a former Assistant District Attorney from 1997-2001, Mr. Daubenberger was involved with the Drug Task Force as well as Cease Fire, a joint effort with the United States Attorneys Office.  Cease Fire involved imposing federal mandatory minimum sentences for violent offenders and/or drug offenders who possess firearms.
Mr. Daubenberger received his B.S. from the S.I. Newhouse School of Public Communications at Syracuse University, graduating magna cum laude.  Mr. Daubenberger received his J.D. from Villanova University School of Law where he was a member of the Moot Court Board, the Criminal Law Society, and the Sports and Entertainment Law Society.  Mr. Daubenberger also worked for the Bergen County Public Defender's Office and the United States Attorney's Office for the Eastern District of Pennsylvania while attending Villanova Law School.
Mr. Daubenberger has been named a Delaware County Daily Times Reader's Choice Best Lawyer for Criminal Law for 2021 . He has also achieved a "Superb" attorney rating by Avvo. Mr. Daubenberger is a member of the state bar of Pennsylvania and a member of the Delaware County Bar Association.  Additionally, Rich is admitted to practice in federal court.
Rich has two daughters, Jordan and Taylor.  He volunteers as a youth basketball coach for the Brandywine Youth Center, the YMCA, the Malvern League and AAU.  Rich also is the treasurer for the Upper Darby Police Foundation and was named the Upper Darby Police Foundation's 2011 Person of the Year.