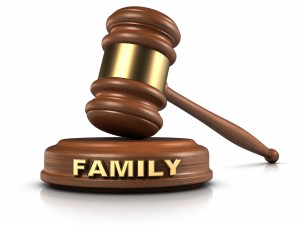 It is already difficult enough trying to maneuver through the legal system. Whenever family issues are added into the equation, things can become even more complicated. During these trying times, you need an experienced attorney who will listen to you, work with you, and has the best interests of you and your family in mind. The division of family law attorneys at Musi, Merkins, Daubenberger & Clark are here to assist your personal needs regarding divorce, equitable distribution, alimony, child support, and child custody. Our attorneys will work on your behalf to deliver results in every aspect of family law. Making the right choice now in selecting a family lawyer to address your issues will save you time, money, and personal aggravation later. 
Our team of skilled attorneys has years of experience handling complex cases in virtually all areas of family law, including: 
Child Support

 

Children and Youth/Dependency Actions

 

Child Custody

 

Divorce

 

Equitable Distribution, Property Settlement Agreements

 

Name Changes

 

Pre-Nuptial and Post-Nuptial Agreements

 

Protection From Abuse, Indirect Criminal Contempt

 

Spousal Support, Alimony Pendente Lite, Alimony

 

Related Civil Actions

 
At MMD&C, we understand that the issues surrounding your divorce, support, child custody matter, and/or prenuptial agreement can be very complicated, contentious, and emotionally charged. You are confronted with legal, financial, and psychological issues that will forever impact your life and the lives of your family members. It is our job to guide you through this process and counsel you to make the critical decisions that best serve your interests. We listen to our clients to ascertain their priorities and devise legal strategies to achieve their objectives. We explain the law, its nuances, and the workings of the court system to ensure that our clients have a thorough understanding of their case, their issues, their rights, and the legal process. 
In many instances, comprehensive negotiated settlements are usually in our clients' best interests. Our attorneys are skilled negotiators who will stop at nothing to get you what you deserve. On the other hand, in the event that a settlement cannot be agreed upon, your needs may be best served in court. We pride ourselves in our ability to provide aggressive and effective representation in the courts of Pennsylvania, working to deliver positive outcomes for our clients.  
Many firms practice family law, but few know the system and how to deliver favorable and expeditious results. Contact Musi, Merkins, Daubenberger & Clark today for all your family law needs.