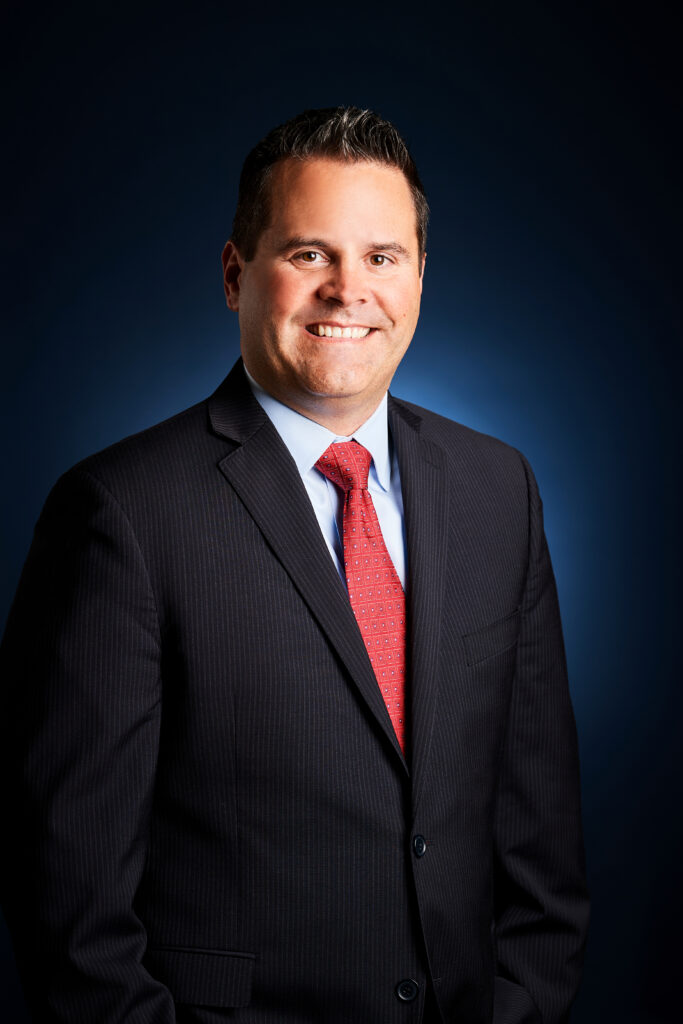 Michael J. Mattson joined Musi, Merkins, Daubenberger, and Clark, L.L.P., as Of Counsel, focusing his practice in the area of Estate Planning, Administration, and Orphans' Court Litigation. Mr. Mattson has been recognized for his skill and experience in these areas by the Delaware County Court of Common Pleas for whom he serves on a case-by-case basis as Guardian ad litem and court appointed counsel for older adults in Guardianship Proceedings. Mr. Mattson has also been appointed by the Court as Administrator DBN-CTA and Successor Trustee in Estate Administration matters.
Mr. Mattson began his legal career as an Assistant District Attorney for Delaware County where he served from 2007 -2019 and expanded his practice to include Estate Planning, Administration, and Orphans' Court Litigation in 2015. Mr. Mattson is a seasoned litigator who has argued before various courts on hundreds of occasions and is well versed in Orphans' Court and Civil Procedure.
Mr. Mattson received his B.S. in Business Administration with a concentration in Finance from the University of Delaware in 2002. Mr. Mattson matriculated to Widener University School of Law in 2004 where he graduated in 2007 Magna Cum Laude. While in law school, Mr. Mattson was a member of the Moot Court Honor Society where he served on the Executive Board and the Brehon Law Society. Mr. Mattson also interned for the Delaware County District Attorney's Office while in law school from 2005 -2007 focusing on appellate and magisterial district court practice.
Mr. Mattson is admitted to practice in the Commonwealth of Pennsylvania and the Federal District Court for the Eastern District of Pennsylvania and is a member of the Pennsylvania and Delaware County Bar Associations. Mr. Mattson also serves as an elected official, having been elected Supervisor for Thornbury Township, Delaware County in 2021.
Mr. Mattson is married to his wife Maureen and has three children, Michael, Brooklyn, and Shane and is an active member of the Western Delaware Valley Lions Club where he has served as an Officer since 2017.